FRONT RUNNER
Cryder Makes has formed a long-term creative partnership with Front Runner Outfitters, a respected manufacturer of safari grade roof racks, accessories and adventure gear.
Our mission was to reinvigorate and reposition their respected but little known African safari brand to connect with a sophisticated, globally aware and empowered customer culture. Whereas other brands elect to dilute the marketplace with ever lower price points and standards to match, we choose to elevate the Front Runner brand with a distilled customer experience and refined product portfolio.
Our cultural context is unlike anything the adventure loving creative class has seen or experienced before. We offered corrosion proofed machined aluminum materials, rugged engineering and beautiful product design to a customer that has only been offered rubber, plastic and pot metal.
Along the way we dared our customers to live inspired lives, travel to distant extremes and share their adventures with the rest of the world as they punched over the next horizon.
Why settle for life in a cage when you're BORN TO ROAM?
ROLES & RESPONSIBILITIES:
BRAND STRATEGIST & CREATIVE DIRECTOR
MARKET RESEARCH & ANALYSIS
IP RESEARCH
IDENTITY DESIGN
BRAND MESSAGING AND GUIDELINES
PACKAGING DESIGN
APPAREL DESIGN & DEVELOPMENT
INTEGRATED ADVERTISING
CAMPAIGN ART DIRECTION
COPYWRITING
ILLUSTRATION
BRAND & PRODUCT PHOTOGRAPHY
BOOTH DESIGN & DEVELOPMENT
INTERACTIVE DESIGN & DEVELOPMENT
BRAND AMBASSADOR & CONTENT DEVELOPMENT
ADVISING SOCIAL MEDIA ACTIVATION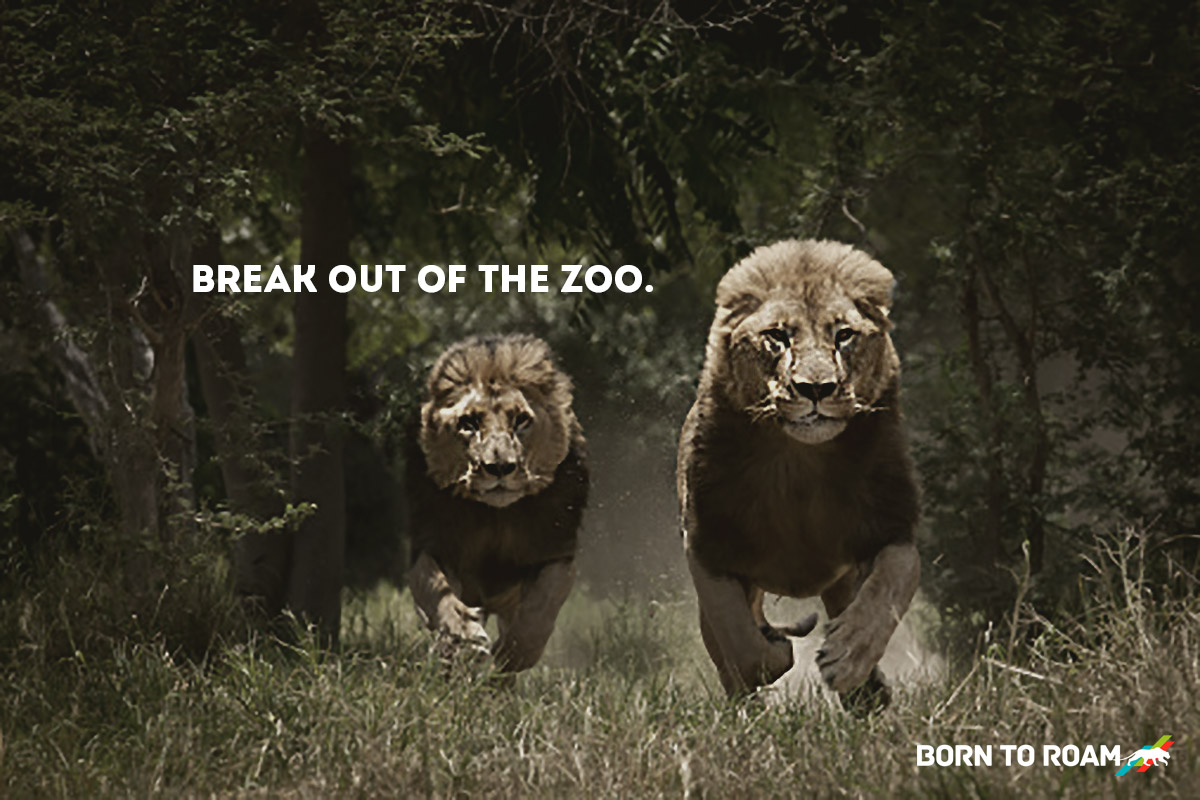 We created a special set of embroidered patches for our ambassadors and fans alike.
The EVOLVE creative work is a focused message for the overlanding
community about embracing change and new ideas in product design.
Once you've evolved, there's no going back.
DON'T JUST DRIVE. EVOLVE.
Our first integrated campaign signaled a daring new focus
and playful creative personality to the 0verlanding community:
GO TO EXTREMES. BRING BACK PROOF.
Last but not least, Front Runner asked Cryder Makes to lead the comprehensive
redesign of their international brand and e-commerce site.